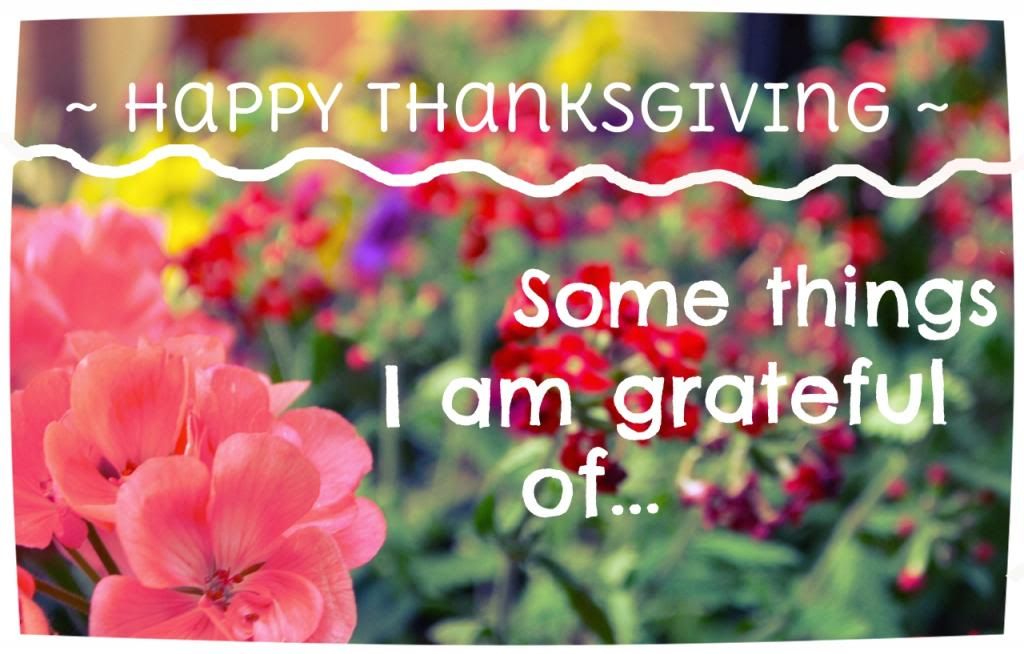 Things I am grateful for...
My mom who still makes my sandwiches every single night. / My bed which is always just as lovely as the night before. / Mila (my dog) who keeps my warm in the winter. / The makers of chocolate (especially the makers of chocolate raisins), where would we be without them? / My father who always brings me anywhere. / My hair which has finally decided to grow. / My perseverance, hello VWO 6! / My dressing gown, we are really inseperable in these cold winter days. / My grandmother who still buys KitKat specially for me. / My dear friends who always manage to distract me (in a good way) with stupid jokes and sweet messages. / The ability to do what I enjoy most. / The emoticons on whatsapp and facebook that make life a lot more enjoyable. / And of course you! For reading my articles and leaving your commends.
Nederlands
: Mijn moeder die nog iedere avond mijn brood smeert. / Mijn bedje dat iedere avond net zo lekker ligt als de avond daarvoor. / Mijn hondje die lekker tegen me aankruipt. / De makers van chocola (speciaal de makers van chocoladerozijnen), waar zouden we zijn zonder? / Mijn vader die me altijd overal heen brengt alsof het z'n baan is. / Mijn haar dat toch besloten heeft te groeien. / Mijn doorzettingsvermogen, hello VWO 6! / Mijn ochtendjas, we zijn echt onafscheidelijk in de koude winterdagen. / M'n oma die nog steeds speciaal voor mij KitKat haalt omdat Mars niet helemaal mijn ding is. / M'n lieve vriendinnen die me altijd weten af te leiden met stomme grapjes en leuke berichtjes. / De mogelijkheid om te doen wat ik het liefst doe. / De emoticons op Whatsapp en Facebook die het leven een stuk leuker maken. / en natuurlijk jullie!
And maybe you noticed that I actually wrote this article on a special day, because today is actually Thanksgiving! Even though we don't really celebrate Thanksgiving here in the Netherlands, I thought it would be a great excuse to show my gratitude and I can tell you it feels great to count your blessings. What are you most grateful for?
Nederlands
: Misschien is het je ook al wel opgevallen dat het vandaag Thanksgiving is, de perfecte dag voor een artikel zoals deze en daarmee een geweldig excuus om mijn dankbaarheid op papier te zetten. En ik kan je vertellen, it feels good to count your blessings. Waar zijn jullie dankbaar voor?
* And for the critical readers. Yes you are completely right there is a big mistake in the grammar at the picture. Obviously it should be 'I am grateful for' instead of 'I am grateful of.'