Event | C&A Denim on the move
Afgelopen dinsdag ben ik samen met Jessy naar het C&A 'Denim on the move' persevent in Amsterdam geweest. Het eerste pers event waar ik daadwerkelijk heen kon! Na een nacht kamperen sprong ik vol goede moed op de fiets om de fietstocht van 50 km te maken om vervolgens in racetempo te douchen, aan te kleden, te eten om de trein te halen. Vraag me niet hoe, maar het is gelukt en vijf uur kwam ik samen met Jessy aan, precies op tijd! Gelukkig hing hier een ontzettend ontspannen en vriendelijke sfeer en konden we onze tijd vullen met het bewonderen van de loods en lekker bijkletsen. Na wat rondlopen en kletsen in de loods was het tijd voor de modeshow waar Liza Sips de nieuwe, op denim geinspireerde, collectie van C&A zou presenteren.
Last Tuesday night I went to the C&A 'Denim on the move' press event in Amsterdam. It was actually the first press event I could actually go to! After a sleeping in a tent for a night, I jumped on my bike to ride 50 km, got home, took a quick shower, got ready and made it just in time to catch the train. Don't ask me how, but it worked and me and Jessy arrived at five o' clock, right on time! Fortunately the atmosphere was very nice and friendly which allowed us to walk around a bit and chat. After walking and chatting it was time for the fashion show where Liza Sips would present the new collection of C&A inspired by denim.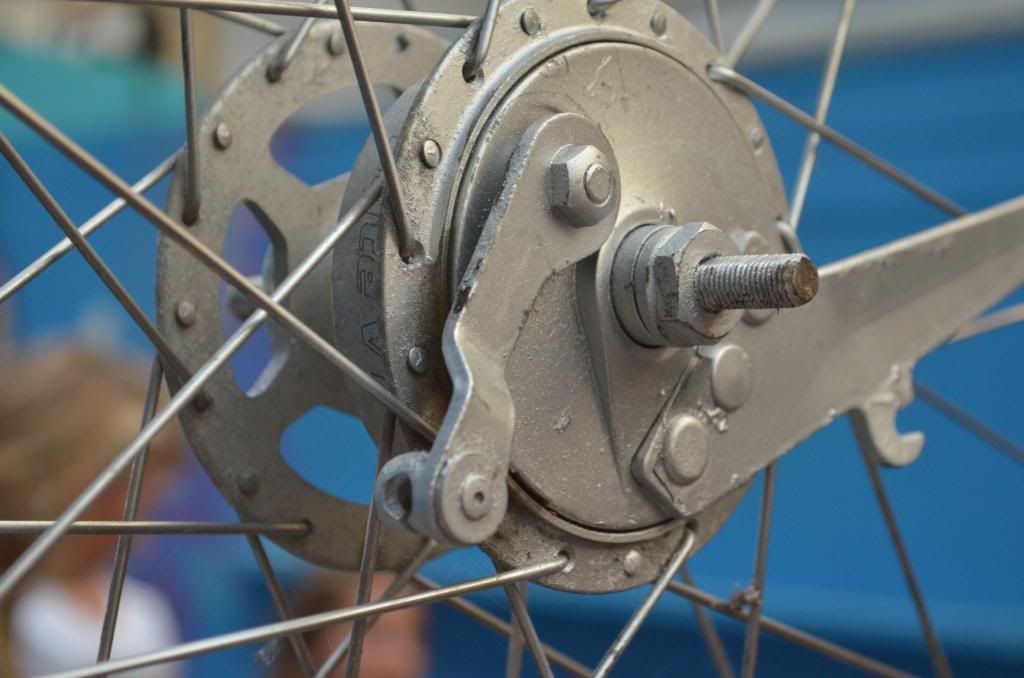 I immediately loved the idea of showing a different way to combine denim for every single day and for every occasion. But in 'real life' it was even better! They made a 'room' for every single day so the models could walk/dance/jump out of them. Men, woman, cute children, nobody was being forgotten. With names as 'Manic Monday,' 'Winning Wednesday' and 'Sparkling Saturday' the creations were presented.
Jessy
,
Nicole
en
Judith
een denim blousje gaan customizen, ontzettend tof om te doen! Ik koos er voor om de mijne te bleken en te bestudden. Mocht je benieuwd zijn naar het blousje dan moet je zeker Dutch Beauty in de gaten houden! Binnenkort komt hier waarschijnlijk nog een wat gedetailleerder artikel over online, zodat jullie het blousje wat beter kunnen zien.
After the fashion show Jessy, Nicole, Judith and I customized our own denim blouse, which was very cool to do. I chose to bleach and studd mine. Oh, and if you're curious you should stay tuned to my blog, because an article about my blouse will soon be up!
Next to customizing your own blouse you could also enjoy the little snacks and make a polariod picture. And when we left we got an amazing goodybag including a grazia, a very cute bowl hat and a C&A giftcard! All in all, it was a great event!