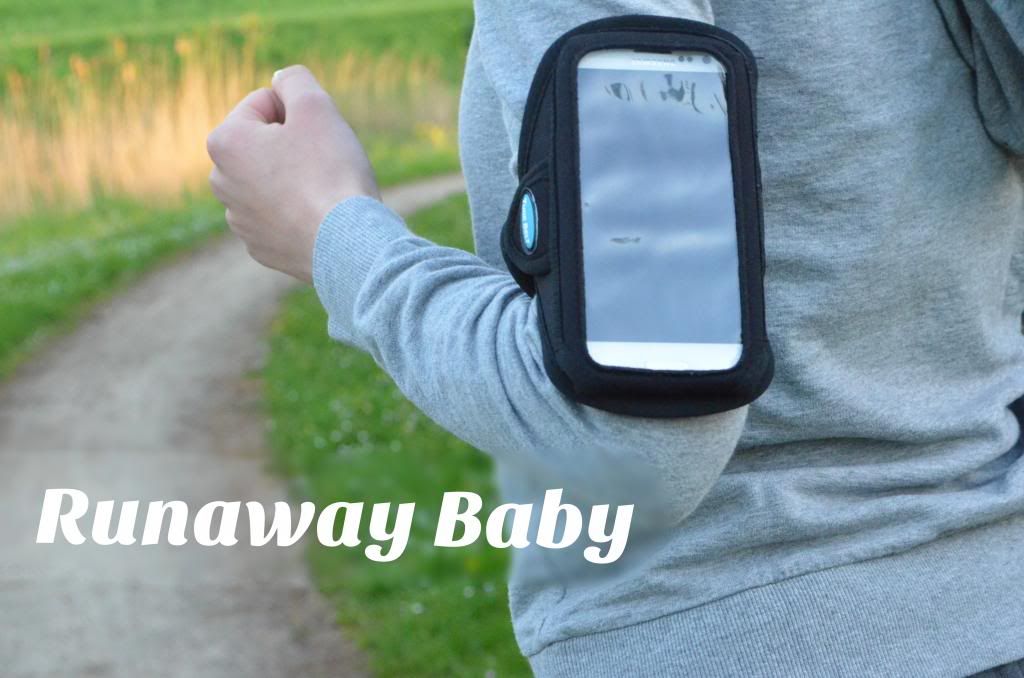 Het bikini seizoen komt er weer aan en daarmee is ook het sport seizoen geopend. Volumineus zeewater-haar, een prachtig gebruinde huid en sproetjes op de wangen, wat wil je nog meer? Ach, een getraind lichaam zou wel mooi mee genomen zijn! Daarom leek het me een goed idee om te gaan rennen. Ja, ook ik ga me er aan wagen! Of ik het vol ga houden, geen idee. Maar het idee is leuk. Gewoon, buiten in de natuur, lekker rennen. Om mezelf alvast een beetje te motiveren heb ik alvast een fijn hoesje gekocht om mijn mobiel in te bewaren tijdens het sporten.
The bikini season is coming up and with that being said, the exercise season is already opened! Voluminous seawater-hair, a beautiful tanned skin and freckles on the cheeks, what more could you want? Well, a well trained body would be a nice extra. Therefore I will start with a running challenge soon. I'm not sure how long I will hold on to it, but the idea sounds nice. In the fresh air, just running. To motivate myself a little, I already bought a nice phone case to keep my mobile safe during exercise.
Want ja, tijdens het sporten kan ik eigenlijk niet zonder mobiel. Mijn mobiel functioneert namelijk als mp3 speler, timer en sport coach tegelijk. Toch vond ik het altijd maar een heel gedoe om je mobiel de hele tijd in je hand te houden, een bewaar hoesje voor om je arm is dan perfect. En die heb ik dan ook gevonden, op
ipodhoes.nl
, een erg leuke webshop die allemaal leuke accessoires verkoopt die niet alleen geschikt zijn voor Appel. Met mijn Samsung Galaxy SIII (die vrij groot is) heb ik nog al eens moeite om in de reguliere winkels een smartphone hoesje te vinden die geschikt is voor mijn mobiel, laat staan een waarmee je kunt sporten! Daarom laat ik jullie dan ook met trots zien:
Honestly, exercising is something I prefer doing with my mobile. Because it functions as a mp3 player, a timer and a sports coach at the same time. However, I always thought it was a hassle, keeping your mobile phone in your hand. Therefore, a mobile case around my arm would be perfect. And this I found, on ipodhoes.nl. A dutch webshop which cells great phone accessoires, which also fit non-apple phones. Therefore I would like to show with pride:
Wat erg fijn is aan dit hoesje, is dat je gewoon het touchscreen kunt bedienen via het hoesje. Zo kan ik onder het rennen door af en toe een ander nummer kiezen, de tijd bekijken of zelfs mijn cardiotrainer in zien. Hartstikke handig! Met een fijn muziekje op de achtergrond en m'n mobiel bij de hand is het rennen nog best vol te houden. Wat denken jullie? Is joggen iets voor jou?
The best part of this phone case is that you can just keep using the touchscreen of your phone. This makes me able to chose another song, watch the time or even start my cardiotrainer while running. Very useful! And, to be honest, with a good song playing and my phone nearby, running is really not that bad. What do you think. Is running something for you?