Happy Birthday (: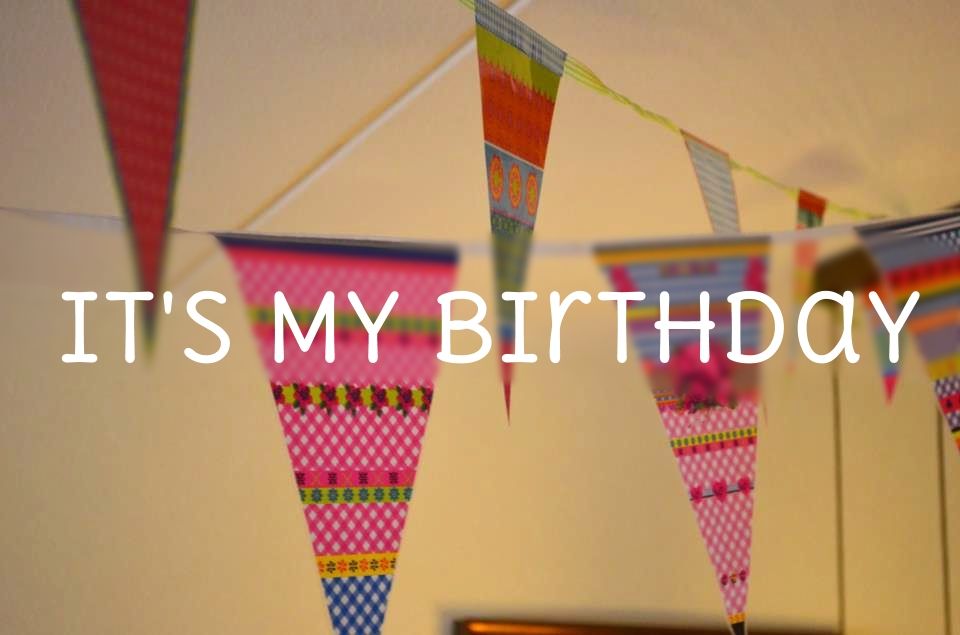 Hieperdepiep hoera! Misschien was je er al wel achter gekomen via
twitter
,
facebook
of
instagram
, maar voor wie het nog niet wist: Vandaag ben ik weer een jaartje ouder geworden. Toen ik vanacht ging slapen kon ik mijn 16e levensjaar vaarwel zeggen en toen ik vanochtend beneden kwam hingen de slingers al op en zaten mijn moeder en mijn zusje al op me te wachten met cadeautjes. Ik ben ongelofelijk verwend vandaag, niet alleen met cadeautjes maar ook met de vele felicitaties! Zo ontzettend lief! Ondanks ik geen bijzondere plannen had voor vandaag, een studieworkshop, lessen volgen en dan een herkansing economie, is het een erg geslaagde dag geweest door alle lieve berichtjes.
Hurray, hurray! Maybe you already found out at
twitter, facebook or instagram
,
but for those who did not know yet: Today I am one year older again. When I went to sleep last night I said goodbye to my 16 year old self and when I woke up this morning all the garlands hung up and my mother and my sister were downstairs waiting with presents. I'm incredibly spoiled today, not only with gifts but also with the many birthday wishes! So sweet! Despite I had no particular plans for today, a study workshop, attending classes and then do a rematch for economy, it has been a very successful day because of all the sweet messages.
Naast het snelle berichtje dat ik vandaag jarig ben wil ik jullie natuurlijk ook nog even laten weten dat het vandaag de laatste dag is, of de laatste paar uurtjes zijn, om nog mee te doen aan de twee giveaways! Vanavond om 00.00 uur sluiten de giveaways (
1
,
2
) en morgen zal ik de winnaressen uitkiezen.