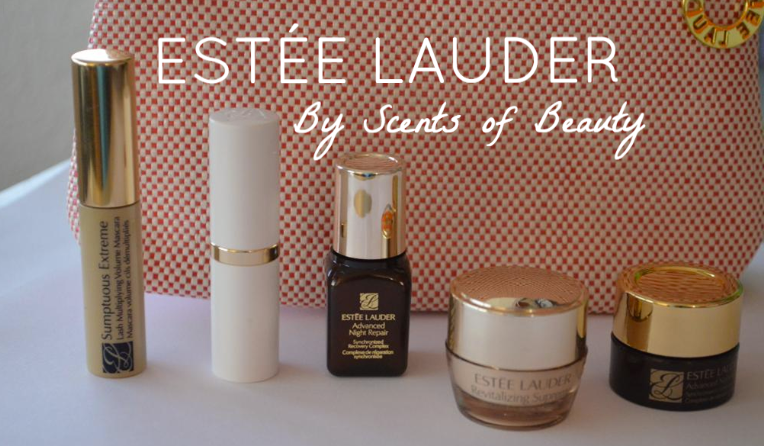 When I opened a package and saw this cute make-up bag from ESTÉE LAUDER it immediately caught my eye. Such a pretty makeup bag, with a lovely retro pint. I'm really crazy about the pattern and then I'm not even talking about the products that were in the bag, because there were some nice surprises in there as well!
As soon as I discovered the stunning coral colored lipstick and the lengthening mascara I wanted to try these out first! But also the skincare products were very surprising. Normally I am a bit skeptical about skin care, although I do have a fairly dry skin, I'm used to products which keep my skin hydrated for a short amount of time. Therefor I was so pleasantly surprised. I have used the products about three weeks daily and actually they are really good!
Wat me het eerst opviel waren de make-up producten. In het pakketje zitten namelijk een prachtig mooie koraal kleurige lippenstift en een verlengende mascara. Maar ook de huidverzorging was erg verrassend. Normaal ben ik altijd een beetje sceptisch over huidverzorging, ik heb wel een vrij droge huid, maar ik ben gewend gewoon door de dag een beetje bij te smeren. Toch ben ik wel erg te spreken over deze huidverzorging set. Ik heb de producten zo'n drie weken gebruikt en eigenlijk hebben ze me positief verrast!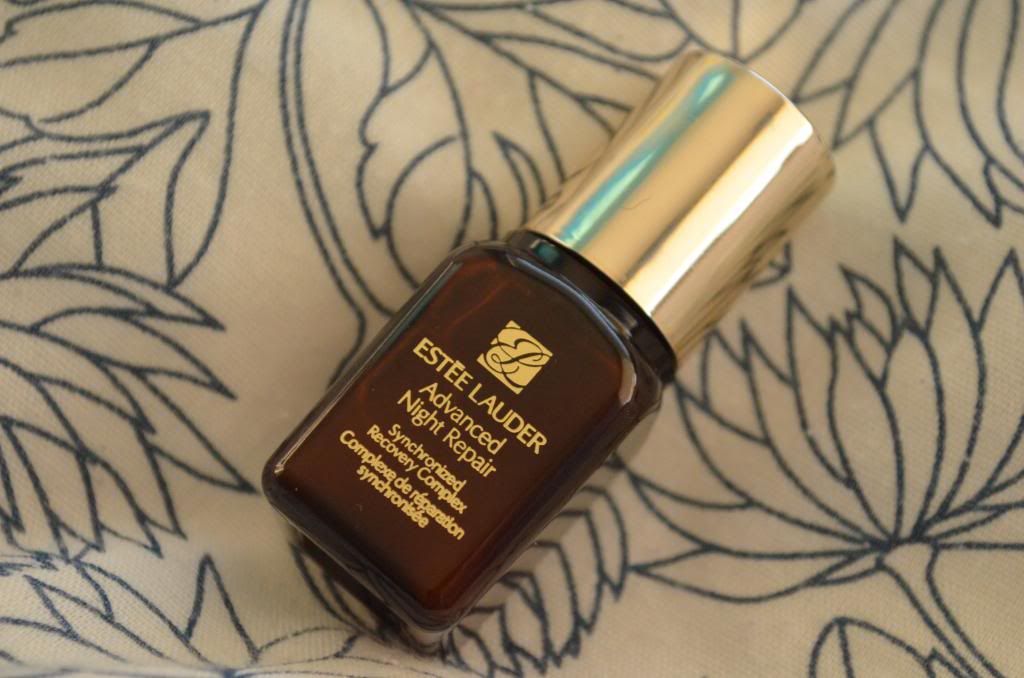 Especially the night repair serum is very pleasant in use, it is a liquid cream which moisturizes the skin very well. I myself have often even used it without any other night products, because this serum makes them superfluous. It also lasts for quite a long time, since you only need a tiny bit each time. A great product!
Vooral het
night repair serum
is erg fijn in gebruik, dit is een vloeibare creme die de huid ontzettend goed voed. Zelf heb ik hem ook vaak gebruikt zonder andere nachtcreme of soort gelijke producten omdat dit serum dat eigenlijk overbodig maakt. Ook is het heel zuinig in gebruik omdat je iedere keer maar een heel klein beetje nodig hebt. Een top product!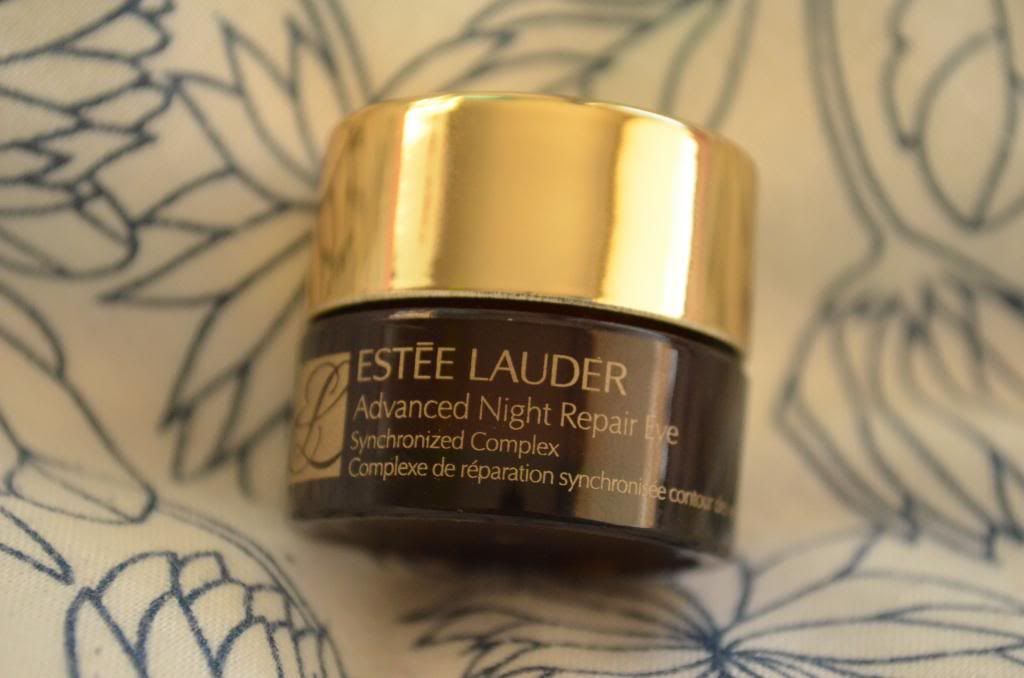 The 'advanced night repair eye' is specially meant for the eyes and has a more jelly substance. The cream is easy to apply and feels nice on the skin as well. Although I could not really notice any result (reduced lines, dark circles or puffiness) it's a nice cream to use. Also, the lack of result could also be due to my busy schedule (=less sleep), maybe because in the period I slept a bit less, my dark circles didn't get any worse as well!
De '
advanced night repair eye
' is speciaal bedoelt voor de ogen en heeft een wat meer jelly substantie. De creme is makkelijk aan te brengen en voelt fijn aan. Resultaat (verminderen van lijntjes, donkere kringen of wallen) vind ik bij mijzelf moeilijk te zien, aangezien ik ook de laatste drie weken een nogal drukke periode achter de rug heb en daardoor minder heb geslapen.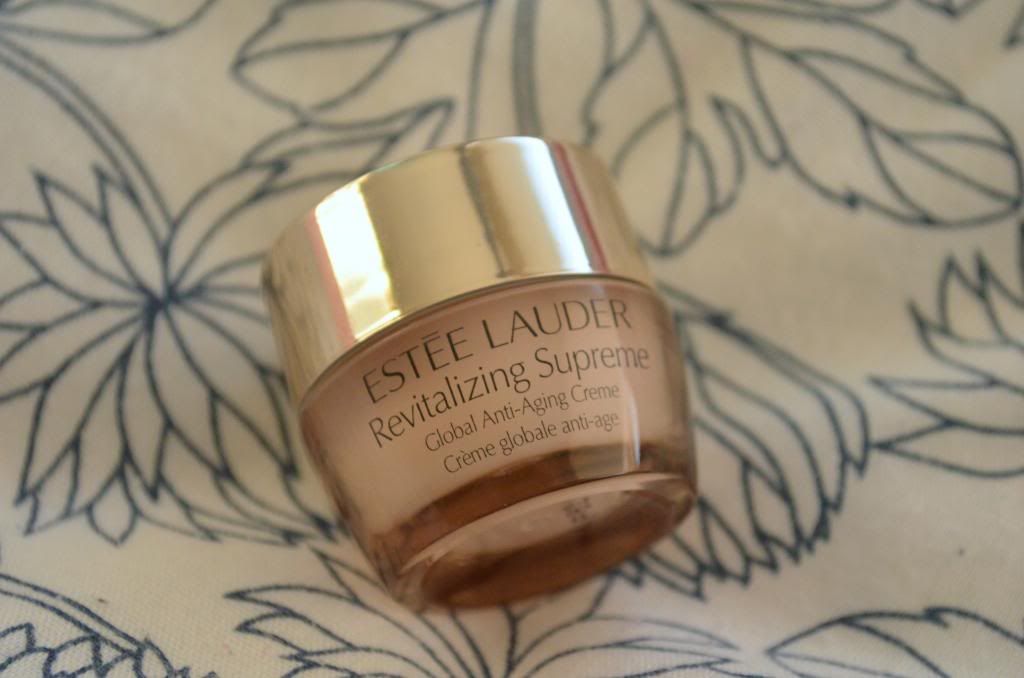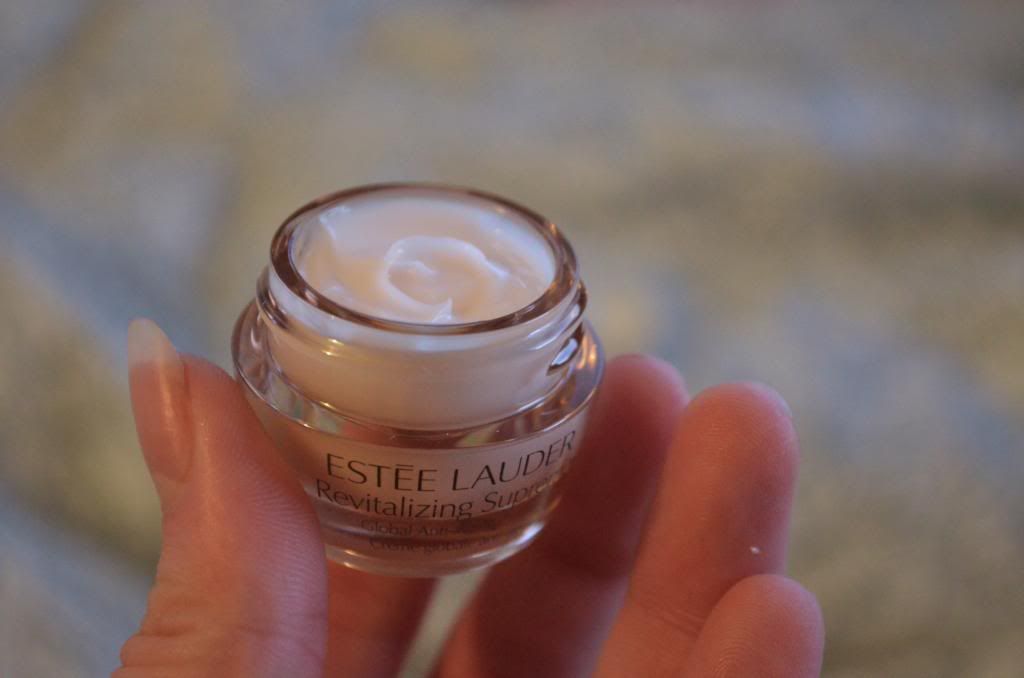 Next is the "revitalizing supreme global anti aging cream,'' which I am also glad with. Although my skin, thank god, is not showing any aging marks on my face, I am very happy with this product. Because it is in fact very nourishing and it dries very quickly. A combination that I have not found in many budget brands.
Dan de
'revitalizing supreme global anti aging creme
' ook hier ben ik goed over te spreken. Ondanks dat mijn huid, thank god, nog geen verouderings verschijnselen vertoont ben ik erg blij met deze creme. Hij is namelijk lekker voedend, maar trekt wel snel in. Een combinatie die ik bij veel budget merken nog niet ben tegen gekomen.
Lets move on to the makeup! Starting of with the mascara, which definitely does what it promises: it lengthens the lashes like crazy! A fine mascara for daily use, but do know that a little mascara is more than enough, other wise spider eyes mascara will be the result!
Dan op naar de make-up! Om maar te beginnen met de mascara, omdat de meeste mensen daar toch altijd wel benieuwd naar zijn. De mascara doet zeker wat hij belooft: de wimpers verlengen. Een fijne mascara voor iedere dag, maar let wel op dat je al vrij snel spinnenpoten krijgt. Een klein beetje mascara is al meer dan genoeg!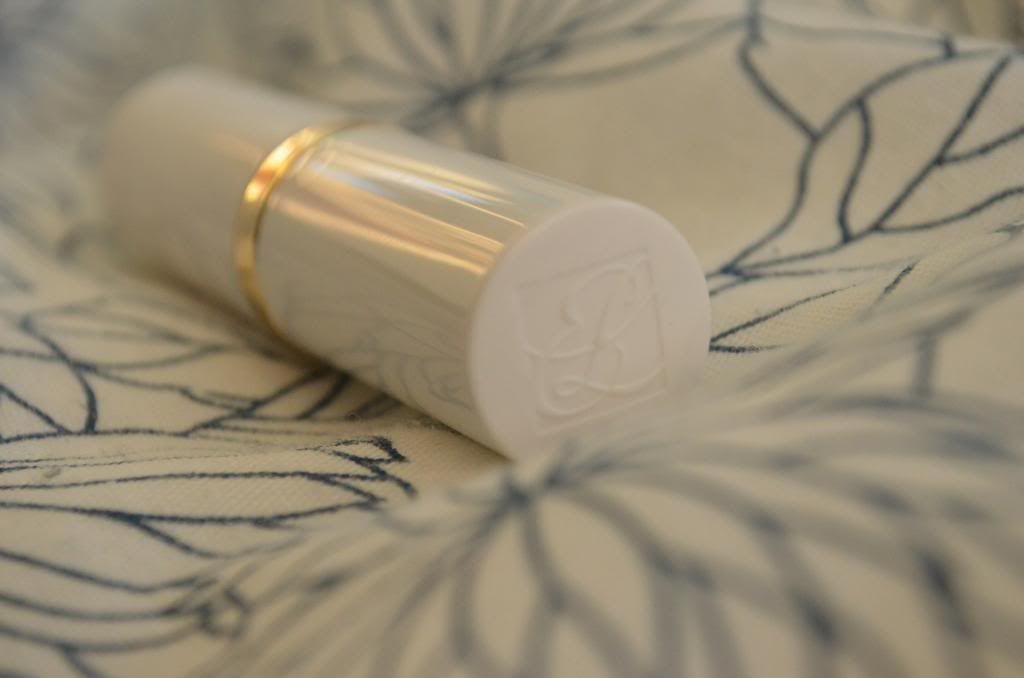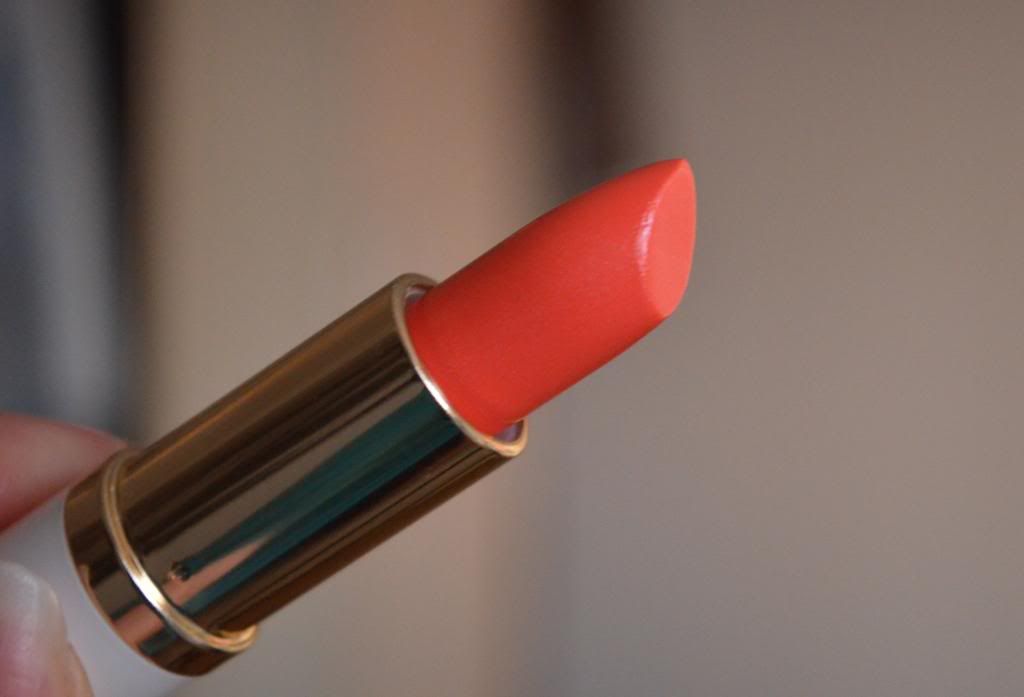 The lipstick is a beautiful orange coral colored lipstick, a very nice color. Definitely something more exciting than the random colors that you would come across in any drugstore. Although the lipstick not really my color, the quality of the lipstick is great. So if you are still looking for a beautiful coral colored lipstick with a orange undertone, then this is definitely one of my recommandations!
De lippenstift is een mooie oranje koraal kleurige lippenstift, een erg mooi kleurtje. Weer eens iets spannender dan de random kleurtjes die je in de kruidvat tegen komt. Al is de lippenstift niet helemaal mijn kleur, de kwaliteit van de lippenstift is wel top. Dus mocht je nog opzoek zijn naar een mooie koraal kleurige lippenstift met oranje ondertoon, dan is dit zeker een aanrader!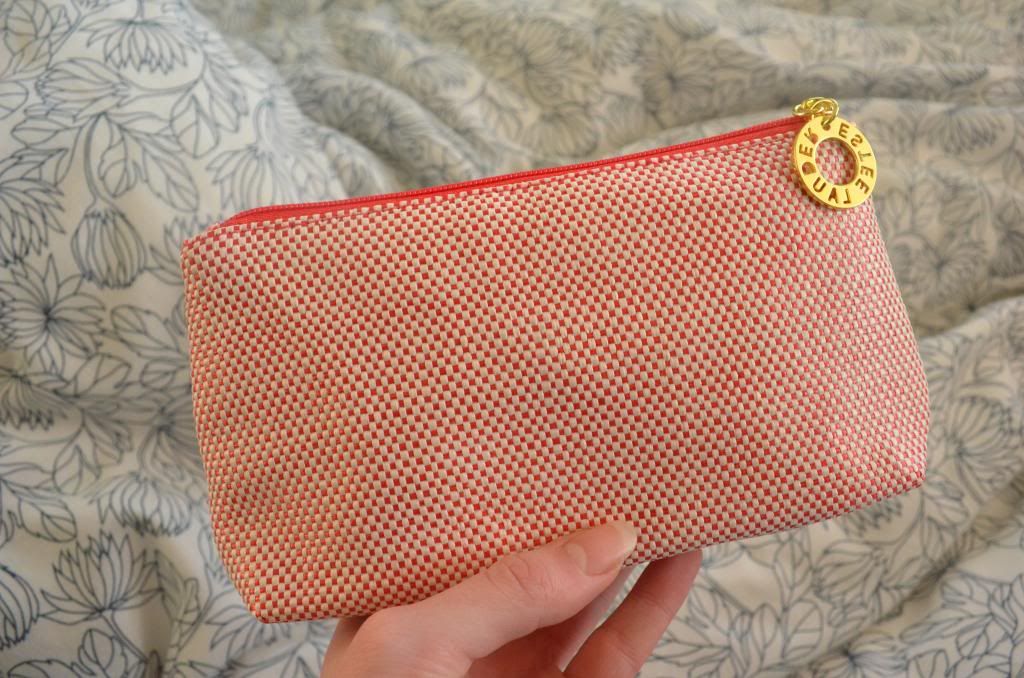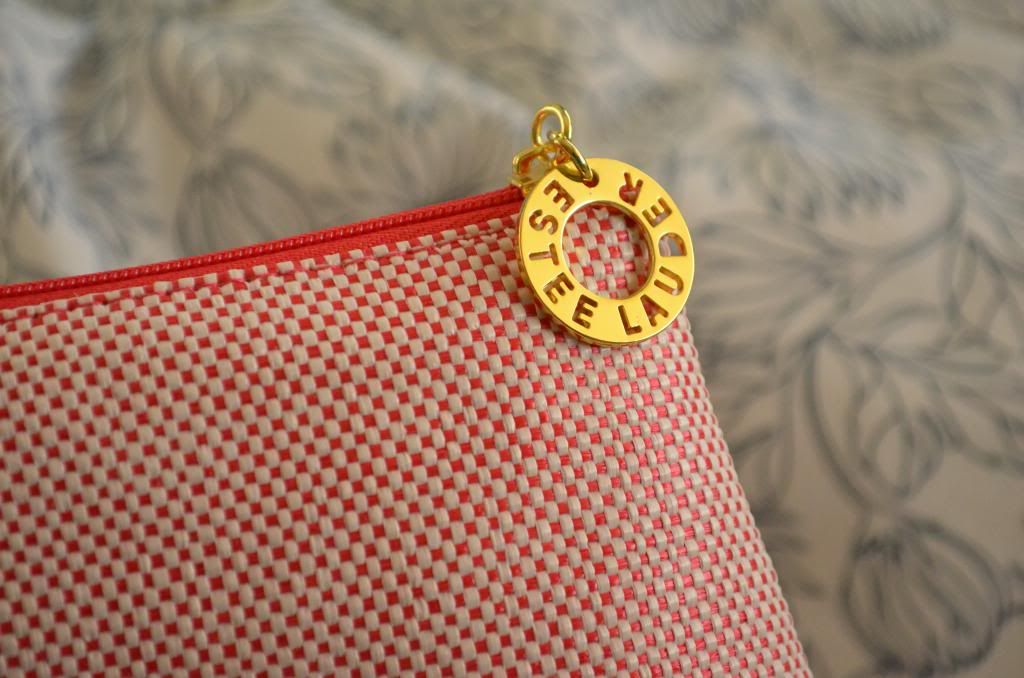 Dit goedgevulde make-up tasje komt van de webshop
Scents of Beauty
, een net geopende webshop die volledig bestaat uit
parfums
en verzorgingsproducten. Zeker een aanrader om eens te bekijken!
Have you ever tried anything of ESTÉE LAUDER?