So, Christmas is almost over, how quickly can life go? have we all had a great Christmas? Well, for me it just feels like time is going way to fast. Of course I enjoyed Christmas and the family time, but I just feel like I haven't had Christmas long enough. Anyway, my Christmas tree will be standing up straight for a couple of days more! Anyways, I thought it'd be fun to do a special Christmas edition of the my life in instagram. So here it is, enjoy! :)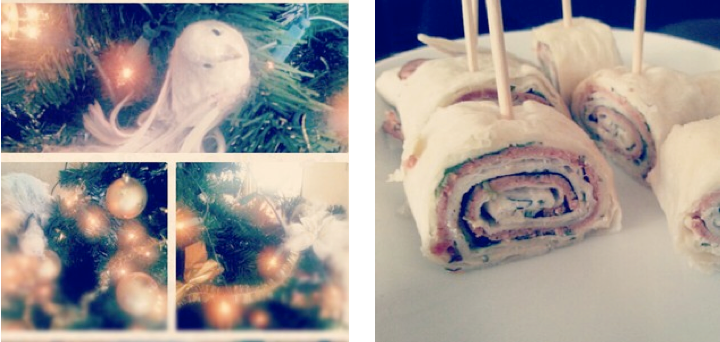 1. Celebrating Christmas at my grandmothers home. :) | Kerst vieren bij mijn oma.
2. Vegetarian wraps. | 2. Vegetarische wraps.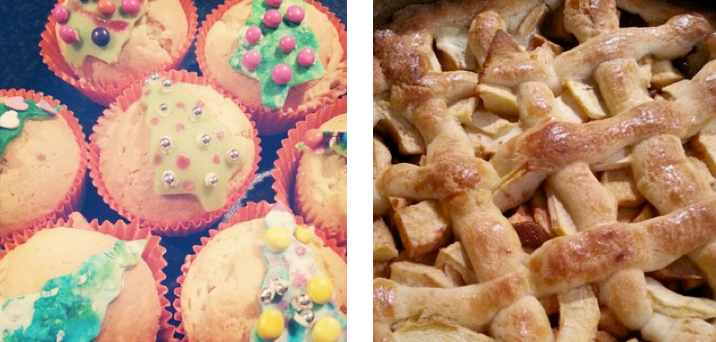 3. Christmas tree cupcakes | 3. Kerstboom cupcakes.
4. And delicious apple pie! | 4. En heerlijke appeltaart.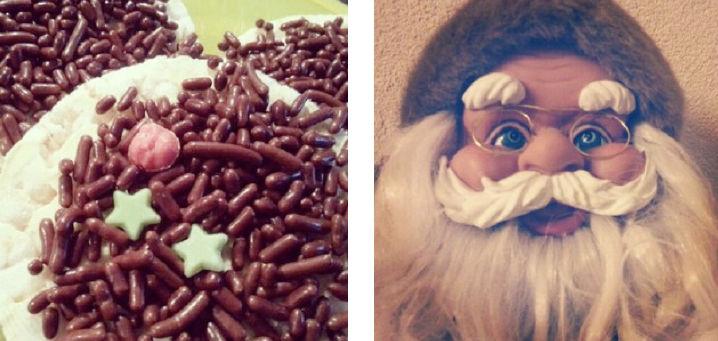 5. Christmas 'hagelslag.' | 5. Kersthagelslag :)
6. Santa was in the house! | 6. De kerstman was er natuurlijk ook bij.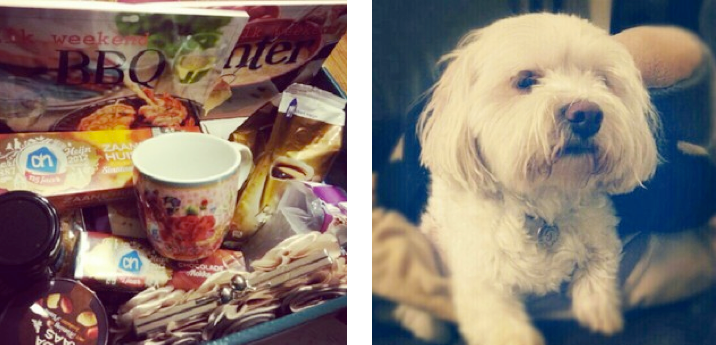 7. My christmas present from my work.
| 7. Mijn kerstpakket.
8. My sweet dog :)
| 8. Mijn lieve hondje :)
So how has your Christmas been so far? And are you still in the Christmas vibe like me? :)