Again, I just can't believe how quickly everything is going at the moment. Last week I had the last two tests of testweek, pretty exciting, but currently I (luckily) have some time to breath again. Because pfoeh, there were some pretty difficult tests in testsweek! Luckily I have done loads of other things this week, so it's about time for an other 'My life in instagram!'
Het is gewoon ongelooflijk hoe alweer een andere maand voorbij is gegaan. Vorige week had ik de laatste toetsen van mijn
toetsweek
, best nog even spannend, maar nu ben ik er (gelukkig!) even van af. Want pfoeh, wat zaten er lastige toetsen in de toetsweek! Gelukkig heb ik deze maand ook genoeg andere dingen gedaan dan leren, daarom is het wel weer eens tijd voor een 'My life in
instagram
.'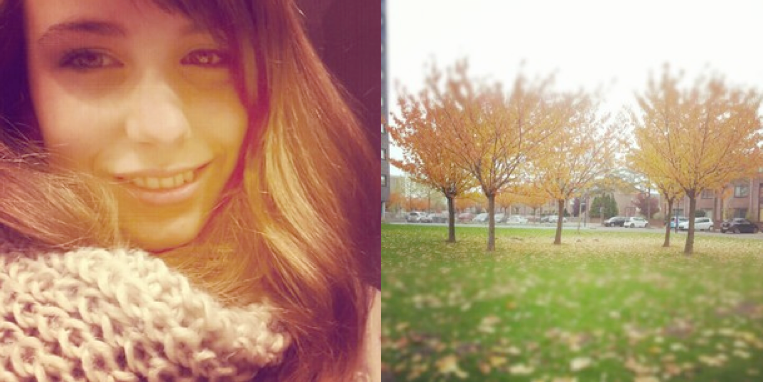 The weather starts to get very cold again! Brr, I already wore my scarfs and warm sweaters a lot lately! But I'm a big fan of the beautiful colors of autumn. If you really need to go outside, yes the dog really needs to go for a walk, than at least you can enjoy the beautiful colors of fall.
Het begint weer echt herfst/winter weer te worden! Brr, ik heb mijn sjaals en warme truien alweer veel gedragen. Wel ben ik fan van de mooie kleuren van de herfst. Als je dan naar buiten moet, ja de hond moet toch echt uitgelaten worden, dan kun je tenminste van de mooie herfst kleuren genieten!
With rainy weather like this, the best thing you could do is just stay home, sit on your bed and read a nice magazine. I choose for the 'aandacht' magazine of Pink Ribbon. A beautiful magazine which is good for much more than simply reading it once!
Met regenachtig weer zoals dit is het beste wat je kunt doen lekker onder de wol kruipen met een mooi tijdschrift. Ik koos voor het
'aandacht' tijdschrift
van Pink Ribbon. Een prachtige magazine waar je nog veel
meer mee kan
dan simpel een keertje door lezen!
Yeey, I finally received my six OPI nailpolishes. Red magazine had a very nice deal, you could get a Red magazine for six months together with six OPI nailpolishes for only €20! If that doesn't makes you smile, a smiling pancake must do the job. And don't you agree that smiling pancakes just tastes so much better than a 'normal' ones? Okey, my foodart might not be as spectacular as this, but I do enjoy it a lot!
Jeej, ik heb eindelijk mijn zes OPI nagellakjes ontvangen! Een tijdje geleden kwam Red magazine met een supergave deal, je kon zes maanden Red bestellen samen met zes OPI nagellakjes voor maar €20! Als dat je niet aan het lachen maakt, dan moet een lachende pannenkoek dat maar doen. En zeg nu zelf, een pannekoek met een grote lach smaakt toch veel lekkerder dan een 'normale' pannenkoek niet? Oke, mijn 'foodart' mag dan wel niet zo goed zijn zoals
dit
, maar het is wel ontzettend leuk om eten te versieren.
Cupcakes, who doesn't just loves them? To go a bit farther with my 'foodart' I tried decorating these cupcakes with the most amazing decorating products ever. And don't they look awesome? Since the cupcakes where made for my sisters birthday party I made many flowers, a horse, her name and her age in fondant. What do you think of them?
Cupcakes, wie houdt daar nu niet van? Om wat verder te gaan met mijn 'foodart' heb ik geprobeerd deze
cupcakes
te versieren met wat decoratie producten. Zijn ze niet leuk gelukt? Aangezien deze cupcakes gemaakt zijn voor mijn zusjes verjaardag heb ik veel bloementjes, een paard, haar naam en leeftijd in fondant gemaakt. Wat vind jij er van?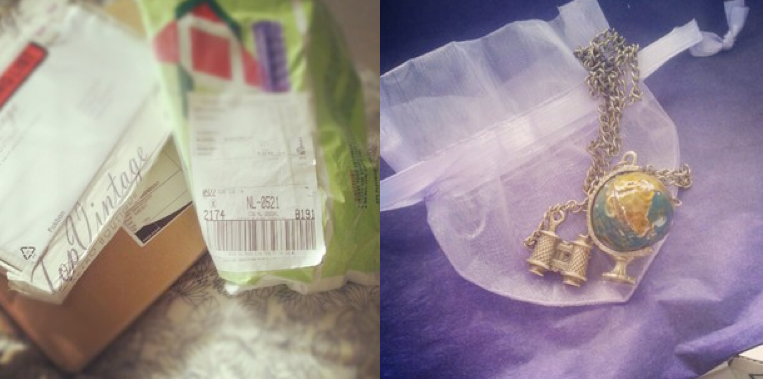 Deze maand heb ik ook weer veel pakketjes binnen gekregen! Van o.a.
topvintage
,
zalando
, Romwe,
firmoo
en
oasap
. Binnenkort kun je dan ook weer veel shoplogs verwachten.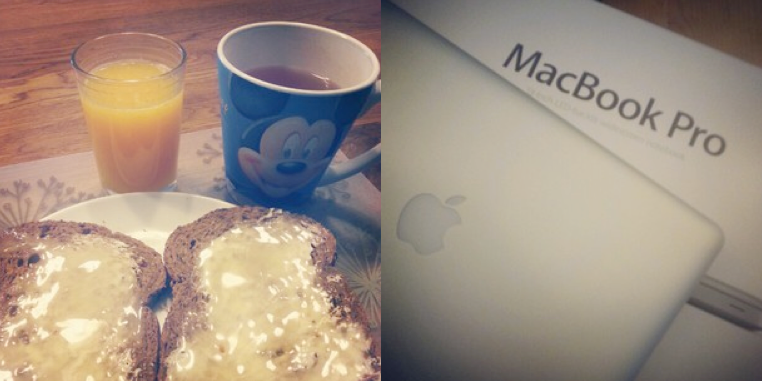 A good breakfast is the best start of the day, but I can tell you, receiving a macbook makes it even better! ;) Next to all the 'small' packages I received last month, I also finally received my macbook! I've saved money for it so long and I've doubted about it even longer. But wow, I just can't live without it anymore!
Een goed ontbijt is het beste begin van de dag, maar ik kan je vertellen, het ontvangen van een macbook maakt die dag wel nog net ietsje beter! ;) Naast alle 'kleine' pakketjes die ik deze maand binnen heb gekregen, ontving ik ook eindelijk mijn Macbook! Ik heb er lang voor gespaard en misschien nog wel langer over getwijfeld, maar wauw, ik kan niet meer zonder!
So these were my pictures again. What have you been up to last month? I'd love to read your commends!
Dit waren mijn foto's alweer. Heb jij nog iets leuks meegemaakt deze maand? Ik zou graag je reactie lezen!
xxx Sanne