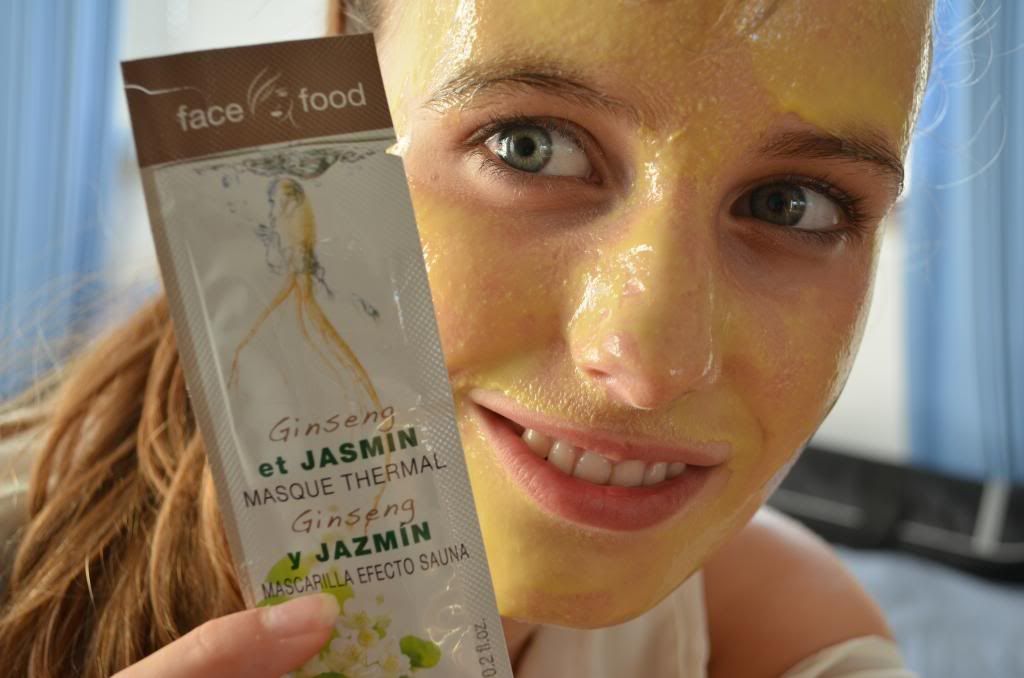 A few days ago I saw something new in Etos, a maskline called: 'face food.' What attracted me the most was that the masks are cruelty free and on a vegetarian base, also there are two masks in one package and the masks are pretty cheap. I guess I payed about €1,50 for a mask!
Toen ik laatst in de Etos was liep ik tegen een nieuwe maskertjes lijn aan die ik nog niet kende, namelijk: 'face food.' Wat me zo aansprak is dat ze proefdiervrij en vegetarisch zijn, dat er twee maskertjes in een verpakking zitten en dat de maskertjes vrij goedkoop zijn, volgensmij betaalde ik rond de 1,50 voor een masker!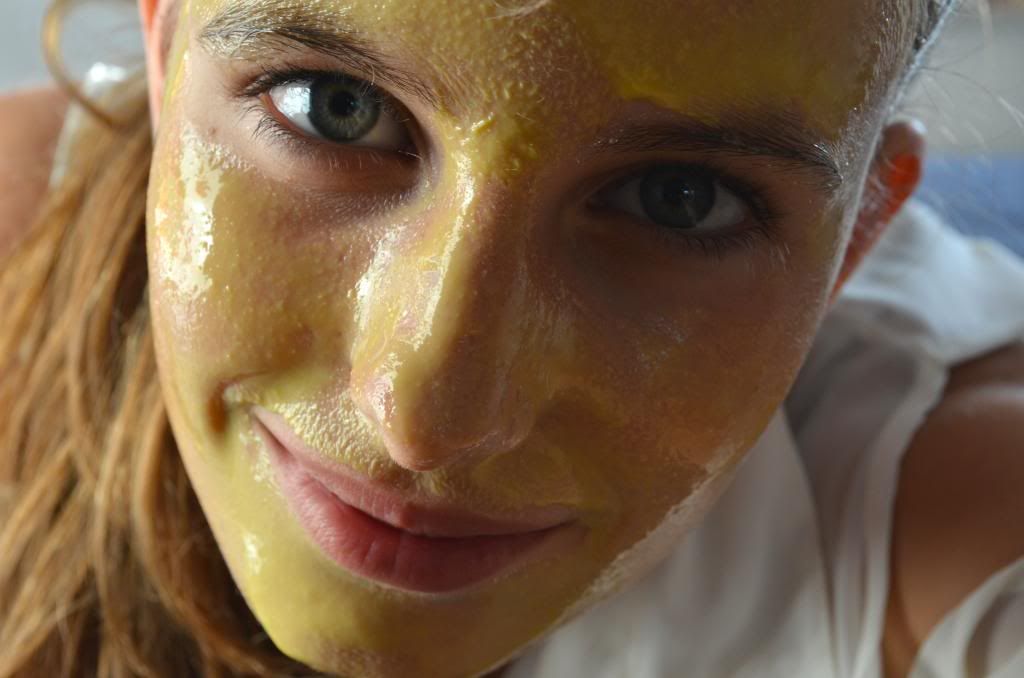 When I got home I started googling this brand, you know what I found, it's just a line of the well known mask brand: Montagne Jeunesse. I got a bit disappointed, since I usually get loads of skin irritations of the masks of Montagne Jeunesse, but this mask proved the opposite!
Eenmaal thuis ging ik natuurlijk even googlen naar dit merk, bleek het gewoon een onderdeel te zijn van het wel bekende maskertjes merk: Montagne Jeunesse. Ik was al wat teleurgesteld, aangezien de normale maskertjes van dat merk bij mij vaak gaan irriteren, maar dit maskertje bewees mij het tegendeel.
This is really a lovely mask! It's a 'thermal mask' which means that the mask heatens up on the skin. I experienced this as a nice extra to the mask. The mask doesn't get to hot, but I did have the feeling that I was giving my skin a steam treatment. The main ingredients of this mask are ginseng and jasmin, these help to eliminate excess oils and leave the skin moisturized.
Dit is echt een heerlijk maskertje! Het is een 'sauna maskertje' wat dus inhoud dat het maskertje warm wordt op je huid. Zelf vond ik dit een verrassend prettig effect. Het maskertje wordt niet 'heet,' maar je hebt wel een beetje het gevoel alsof je je huid een stoombehandeling aan het geven bent. Verder zijn de twee hoofd ingrediënten van dit masker ginseng en jasmijn, deze zorgen ervoor dat het overtollige talg wordt verwijderd en de huid tegelijkertijd gevoed wordt.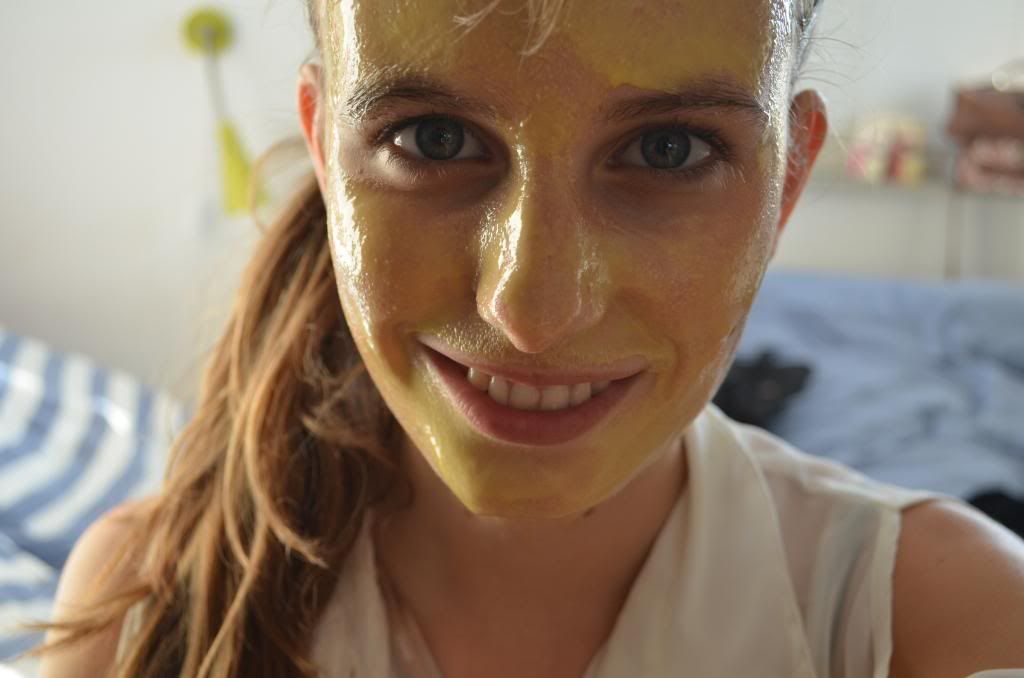 As I said before: I'm a fan! This mask has a nice, not overwhelming scent, doesn't irritate, is easily to put on and most important: really does something to my skin. For the first time, after using a cleaning mask, my skin isn't extremely dry! So I directly bought some of the other versions of this mask. The 'face food' series also contains a 'cucumber and apple mask,' 'a dead sea mineral mud mask' and a 'avocado oil and walnut mask.' I'll probably be testing out these masks soon!
Zoals ik al eerder zei: Ik ben fan! Dit masker heeft een fijne, niet te overheersende geur, irriteert niet, smeert fijn uit en verzorgt mijn huid optimaal. Voor het eerst is mijn huid na het gebruik van een zuiverend masker niet extreem trekkerig! Ik heb daarom ook gelijk de andere varianten van dit masker ingeslagen. Van deze serie hebben ze ook de versies: 'komkommer en appel,' 'dode zee mineralen' en 'advocado en walnoot.' Deze maskertjes ga ik waarschijnlijk binnenkort nog wel voor jullie testen!
What is your favorite mask?