Beauty Likes and Dislikes of October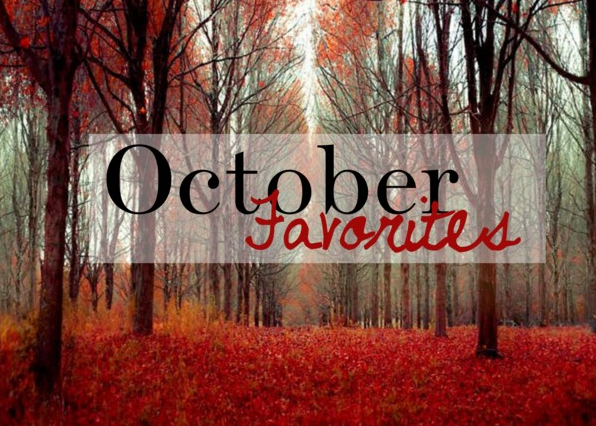 I can't believe how quick it's going, the vacation is already over and that makes that October is also coming to an end. Of course I've been using loads of beauty products which I'd love to share with you. That's why I made a 'used in October' post for you guys today.
Wat gaat het toch weer snel, de herfst vakantie is al weer over en daarmee komt de maand oktober ook ten einde. Natuurlijk heb ik weer flink wat beauty producten gebruikt die ik graag met jullie wil delen. Vandaar dat ik vandaag een opgemaakt artikel voor jullie in petto heb.
First I took a good look at my nailpolishes. Therefore I had to say goodbye to several lovely nailpolishes which I'll review bellow. From left to right:
Als eerste heb ik mijn nagellakjes weer eens kritisch bekeken. Hierdoor heb ik afscheid moeten nemen van verschillende feine nagellakjes die ik hieronder even kort bespreek. Van links naar rechts:
The hema nailpolsihes:

I'm a fan of HEMA nailpolishes. Even though I don't buy them as often as, they are usually very pretty and for an affordable polishes. And they will stay on my nails for around three days without chipping. Also you can keep the polishes for quite some time, like these, I think I purchases these nailpolishes about five years ago!
De hema nagellakjes:
Ik ben een fan van HEMA nagellakjes. Al koop ik ze niet zo vaak, als ik ze wel koop zijn het vaak mooie, betaalbare lakjes die wel drie dagen op mijn nagels blijven zitten zonder te chippen. Ook blijven de lakjes vrij lang goed, ik denk dat de HEMA lakjes die hier staan gekocht zijn rond de tijd dat ik nog op de basis school zat.
The essence nail polish:

The advantage of the essence nail polish is that essence is a great budget brand, that's also why my nailpolish stash used to be all essence when I was younger. Unfortunately, I think the quality of the nailpolishes is a lot less than the quality of other budget brands such as HEMA, NYC and Catrice. That's why I wouldn't buy this polish again.
De essence nagellak:
Het voordeel van de nagellak van essence is dat het een goed budget merk is, vandaar ook dat vroeger meer dan de helft van mijn nagellak stash bestond uit lakjes van essence. Jammergenoeg vind ik de kwaliteit vaan een stuk minder dan die van andere budget merken zoals HEMA, NYC en catrice. Dit lakje zou ik dan ook niet opnieuw kopen.
The Essence SOS nail cuticle peeling saver: What a wonderful product! A scrub for your cuticles. I have just used it so much that it got empty pretty quickly. He makes my cuticles very soft and gives my nails a healthy polished glow.
De essence SOS nail saver cuticle peeling:
Wat een heerlijk product was dit! Een soort scrub voor je nagelriemen. Hier heb ik zo veel gebruik van gemaakt dat hij vrij snel op ging. Hij maakt je nagelriemen lekker zacht en geeft je nagels een gezonde gepolijste gloed.
The essence stripers: I'm very pleased about those, I have several colors of these and I would definitely buy them again. They work just fine and are very affordable.
De essence stripers:
Hier ben ik heel tevreden over, ik heb verschillende kleurtjes hiervan en die zou ik zeker opnieuw kopen. Ze werken prima en zijn lekker betaalbaar.
Hair products and deo, probably the products which I use the most, but if that makes them good enough? Underneath a short description from left to right.
Haar producten en deo, waarschijnlijk de producten die ik het meest gebruik, maar of dat ze ook super fijn maakt? Van links naar rechts een korte beschrijving van de producten:
The SYOSS repair & fullness shampoo and conditioner:

The shampoo is just fine, it makes my hair soft and clean, but for me he adds nothing special. The conditioner was a bit disappointing, I felt like I had to use half of the bottle if I wanted my hair to be a bit soft after all. I'll probably won't buy any of these products again.
De syoss repair & fullness shampoo en conditioner:
De shampoo vond ik zelf wel prima, hij maakt mijn haar lekker zacht en schoon, maar hij voegt verder naar mijn idee niets bijzonders toe. De conditioner daarin tegen viel een beetje tegen, ik had het gevoel dat ik de halve fles in mijn haar moest leegspuiten wil hij een beetje voeden. Beide producten zal ik niet snel opnieuw kopen.
The kruidvat own brand dry shampoo:

The biggest advantage is that it is very cheap, but otherwise I could not tell many more good things about this dry shampoo. You have to shake it very well and spray for a long time before the white powder comes out. (which is pretty visible in my brown hair) and above: this product stinks! Alright, he does make the hair less greasy, but that's it.
De kruidvat eigen merk droog shampoo: Het grootste voordeel is dat hij lekker goedkoop is, maar verder kon ik er ook niet veel meer goede punten uithalen. Je moest goed schudden en lang spuiten wil er een beetje wit poeder uitkomen, het is vrij moeilijk uit te kamen (en goed zichtbaar in mijn bruine haar) en bovenal: dit product stinkt! Nee, hij doet z'n werk oke, maar daarmee is alles ook gezecht.
The etos Aloe Vera deospray:

I myself have very sensitive armpits which is why I always go for the less heavy deodorants. Back to this deo: On a well-nourished skin this one doesn't really irritates the skin and it's a nice refreshment to start the day with. But this is certainly not a deodorant which I will use as I just shaved my armpits or if I am going to work out a lot. Also not a product that I will buy again soon.
De etos Aloe Vera deospray:
Zelf heb ik erg gevoelige oksels en vind ik de meeste deo's ook niet heel prettig werken. Vandaar dat ik altijd voor de wat mildere deo's ga. Op een goed gevoede huid prikt deze deo niet en het is een fijne verfrissing om de dag mee te beginnen. Echter dit is zeker geen deo die ik zal gebruiken als ik mijn oksels net geschoren of als ik flink ga sporten. Ook geen product die ik snel nog een keer zal kopen.
Than some random products: Nosestrips, nailpolish remover and showergel. Underneath you'll find a short description from left to right.

Dan wat ramdom producten zonder een uitgesproken categorie. Neusstrips, nagellak remover en douchegel. Hieronder weer een korte beschrijving van links naar rechts.

VOUGE women cream shower gel:

VOGUE is a brand I used to be crazy about when I was younger, so now I'm just busy trying to use all the products that I still have. Normally I'm not such a fan of all those crazy chemical scents of VOGUE, but however this showergel smells is very nice, in one way because it reminds me of zwitsal. It's not a product I will buy again soon, just because I still have way too many douchgels, but it's certainly a product which I enjoyed.

VOUGE women cream showergel:

VOGUE is een merk waar ik vroeger helemaal gek van was, vandaar dat ik nu ook probeer alle producten die ik daar nog van heb staan op te maken. Normaal ben ik niet zo'n fan meer van al die gekke chemische geurtjes die dit merk aan zijn producten toevoegt, maar deze douchegel is wel erg lekker, op de een of andere manier doet hij namelijk me enorm denken aan zwitsal. Geen product dat ik snel nog een keer zal kopen, gewoon omdat ik nog te veel douchgels heb, maar zeker een product waarvan ik heb genoten.

The action nosestrips: I keep this description a bit short, since I'll be writing a review about these soon. But I can say that I have a love-hate relationship with these strips. On the one hand at first sight it pulls out all the visible blackheads out, but an hour later they're back!

De action neusstrips:

Deze beschrijving hou ik een beetje kort aangezien ik deze binnenkort nog voor jullie wil reviewen, maar ik heb een haat liefde verhouding met deze strips. Aan de ene kant haalt de strip op het eerste oog alle zichtbare mee-eeters weg, maar een uurtje later zitten ze er weer!

The AH nailpolish remover: Okay, Albert Heijn is perhaps not the first store that you would think of if you want to shop for beauty products, but I have had some nice, affordable beauty products off AH. Just as this nailpolish remover. It works just fine and it is on a budget. De AH nagellak remover:

Oke, Albert Heijn is misschien niet de eerste winkel waaraan je zou denken als je beauty producen nodig hebt, maar toch heb ik er wel eens fijne, goed betaalbare beauty producten vandaan gehaald. Zo ook deze nagellak remover. Hij werkt prima en is lekker budget.
Then the last two products: kruidvats own brand day and night cream. Firstly, I am a big fan of the kruidvat face and body care line. As well of these days and night cream. I have tried the day cream with aloe vera and apricot and this is a wonderfully nourishing for my dry skin. Even better is the Q10 night cream, what a wonderful, thick and nourishing cream! Maybe my skin is not aging yet, but this cream is so deliciously thick that I take that for granted. I would definitely buy both products again!
Dan de laatste twee producten: De kruidvat eigen merk dagcreme en nachtcreme. Ten eerste: ik ben een groot fan van de kruidvat gezicht- en lichaam verzorging lijn. Zo ook van deze dag en nacht creme. Ik heb de dagcreme met aloe vera en abrikoos gebruikt en deze is heerlijk voedend voor mijn droge huid, nog meer fan ben ik van de Q10 nachtcreme, wat een heerlijke, dikke en voedende creme! Misschien is mijn huid nog niet aan het verouderen, maar deze creme is zo heerlijk dik dat ik dat maar voor lief neem. Beide producten zou ik zeker opnieuw kopen!
Which products have you used this month? And what would you recommend? I'm very curious!
Welke producten heb jij deze maand gebruikt? En wat zijn jou af- en aanraders? Ik ben benieuwd!
xxx Sanne