ABC tag
Want to get to know me a little better? Well that's possible, today I've done the ABC tag which I'd love to share with you! :)
Wil je me wat beter leren kennen? Dat is mogelijk, vandaag heb ik de ABC tag gedaan en ik zou hem graag met jullie willen delen! :)
Age:
I'm 15 years old right now, but I'll turn 16 in May.
Ik ben nu 15 jaar, maar ik wordt 16 in Mei.
Best friend:
I don't really have one best friend, I'm very lucky to got three: Ilfa, Janice and Amber.
Ik heb niet echt een beste vriend(in), ik ben erg blij met mijn drie beste vriendinnen: Ilfa, Janice en Amber.
Chore you hate:
Doing my homework, cleaning my room, organizing my room
.
Mijn huiswerk maken, mijn kamer opruimen en organizeren.
Dreamhouse:
A big house in a beautiful environment, with a huge garden, maybe close to the beach or close to a lake, but still not far away from the city.
Een groot huis in een mooie omgeving, met een grote tuin, misschien aan de zee of aan een meer, maar wel dichtbij een stad.
Essential start of your day:
I start every day with a cup of tea bread with chocolate flakes.
Ik begin elke dag met een kopje thee thee en brood met hagelslag.
Favorite color:
I love nature colors, like sky blue, lavendel and beige.
Ik hou van natuurlijke kleurtjes, zoals hemels blauw, lavendel en beige.
Source: http://forum.xcitefun.net/
Gold or silver:
I used to hate gold, but lately, I've been loving it. I still can't chose, but if I really had to I'd say gold.
Vroeger had ik echt een hekel aan goud, maar de laatste tijd hou ik er echt van. Ik kan dan ook niet echt kiezen, maar als het echt moet dan zou ik toch gaan voor goud.
Height:
I'm
1,71 m right now, but I hope I'll still grow, I don't want to be much longer, but I'd love to be 1,73/1,75. :)
Ik ben nu 1,71 m, maar ik hoop dat ik nogsteeds groei. Ik wil niet veel langer worden, maar ik zou het erg leuk vinden om 1,73/1,75 te zijn. :)
Instruments I play:
I can't play any instruments haha, pretty talentless haha.
Ik kan geen enkel instrument bespelen, best talentloos haha.
Job Title (most recent):
I currently work at the meat and cheese section in a grocery store in my neighborhood. It's not that bad, but I really want to find another job as soon as posible!
Op het moment werk ik op de vlees en kaas afdeling bij de AH. Het is niet heel verschrikkelijk, maar ik wil toch zo snel mogelijk een andere baan!
Source: tumblr
Kids:
I actually don't really know, I love kids but it also depends on my husband. I think I want three kids when I'm older, I'm in a family of five people and I like it this way.
Ik weet het eigenlijk nog niet helemaal zeker, ik hou heel erg van kinderen maar het hangt ook van mijn man af. Ik denk dat ik drie kinderen wil als ik ouder ben, ik zit nu ook in een familie van vijf en ik vind het wel prima.
Music that you always listen to:
Well, If you're really interested, I post my favorite music on my blog all the time, just click here.
Nou, als je het echt wilt weten, ik post mijn favorite muziek erg vaak op mijn blog,
hier
vind je het.
Nickname:
I don't really have one, maybe San, which is just short for Sanne, but nothing special.
Ik heb niet echt een nickname, misschien San, wat gewoon een afkorting is van Sanne, maar niets speciaals ofzo.
Overnight hospital stays:
I've never had to stay in a hospital for myself.
Ik heb nog nooit het ziekenhuis in gehoeven voor mijzelf.
Phobias or fears:
I'm afraid of heights, but not really for the height itself, but for the falling. I'm also very afraid to be alone, to lose someone I love and to choke.
Ik heb hoogtevrees, maar ik ben niet echt bang voor de hoogte op zich, maar voor het vallen. Ik ben ook erg bang om alleen te zijn, om een geliefde te verliezen en om te stikken.
Quote from a movie:
This quote is from 'a walk to remember,' which is really a beautiful movie.
Deze quote komt uit 'a walk to remember,' wat echt een prachtige film is.
Source: tumblr
Reason to smile:
Friends, family, laughing, shopping, little children or little animals, spring, sunshine, flowers, there are so many reasons to be happy, you just have to be open for it!
Vrienden, familie, lachen, winkelen, kleine kinderen of kleine dieren, lente, zon, bloemen, er zijn zoveel redenen om gelukkig te zijn, maar je moet er wel voor open staan!
Time you wake up:
I usually stand up at 7.15 in the morning at normal school days, but in weekends, I usually wake up at 9/10 o clock.
Ik sta op een normale school dag om kwart over zeven op, maar ik het weekend slaap ik meestal uit tot 9/10 uur.
Underwear:
My underwear? Well just a bra, panties and socks. ;P
Mijn ondergoed? Nou gewoon een BH, een onderbroek en sokken.
Very important date this year:
My birthday at 16 may, because I'll turn 16 then and of course 27 April, when I'll have my one year blog
anniversary! :)
Mijn verjaardag op 16 mei, aangezien ik dan 16 wordt en natuurlijk 27 April als ik mijn een jarige blog jubileum vier! :)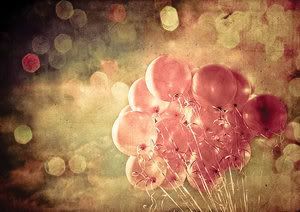 Source: tumblr
Worst habit:
I always start at the very last moment.
Ik begin altijd op het laatste moment.
X-ray's you've had done:
Euh, only one that I can remember. It was a x-ray of my belly.
Euh, eigenlijk maar een die ik me kan herinneren. Het was een r
ö
ntgenfoto
van mijn buik.
Yummy food you make:
I love to bake cupcakes, those are my favorite, but I also love to bake cake, I'm actually trying out new things lately.
Ik hou er heel erg van op cupcakes te bakken, die zijn echt mijn favoriet, maar ik hou er ook van om taart en andere dingen te maken. Ik ben er de laatste tijd wat meer mee aan het experimenteren.
Source: tumblr
Zoo animal:
A giraffe, it's such a beautiful animal. I don't know why, but I've always loved a giraffe.
Een giraf, dat is zo'n mooi dier. Ik weet niet waarom, maar ik heb er altijd van gehouden.
I hope you liked reading and maybe you already know me a little better. This tag is free for everybody to use and I don't own it. If you've done this tag, let me know! I'd love to read your answers. :)
Ik hoop dat je het leuk vond om te lezen en misschien wat meer over me te weten bent gekomen. Voel je vrij om deze tag over te nemen, hij is niet van mij. En als je deze tag gedaan hebt, laat het me dan weten! Ik zou het leuk vinden om je antwoorden te lezen! :)
xxx

I found this tag at:
fashionbymariette.blogspot.com